A new report claims that nuclear materials stolen from US Department of Energy (DOE) employees last year in Texas are still missing.
Authorities have not publicly commented on the theft, CPI reports, but a DOE official confirmed it to the BBC.
A DOE official told the BBC the public is not at risk due to the theft.
The security officials from the DOE's Idaho National Laboratory had driven to San Antonio in March 2017 to collect nuclear materials from a research laboratory.
They had in their possession radiation detectors and disks of plutonium and cesium to calibrate the devices to ensure they would collect the right materials from the laboratory.
Plutonium is one of the most dangerous substances in existence. It was the main ingredient of the infamous Fat Man atomic bomb which killed 70,000 in Nagasaki during World War Two.
Radioactive cesium can also be used in "dirty" radioactive bombs.
The officials reportedly left these sensors and disks of nuclear materials in the rental car when they retired to the hotel, which CPI reports was in a high-crime neighbourhood.
The next morning, they discovered the car had been broken into and the devices and disks had been stolen.
A DOE official confirmed to the BBC that the Idaho National Laboratory employees had been travelling with radiation detectors and sources with only trace amounts of radioactivity, which were both stolen.
The employees promptly reported the incident to the DOE and relevant officials, and the DOE official says that law enforcement is handling recovery efforts.
The nuclear materials are coin-sized and have negligible amounts of radioactivity, according to the DOE official.
Carlos Ortiz, spokesman for the San Antonio police, told CPI that there had been no "worthwhile surveillance video" of the incident and that national laboratory experts said it was not "an important or dangerous" amount that was stolen.
He said the officials "should never have left a sensitive instrument like this unattended in a vehicle".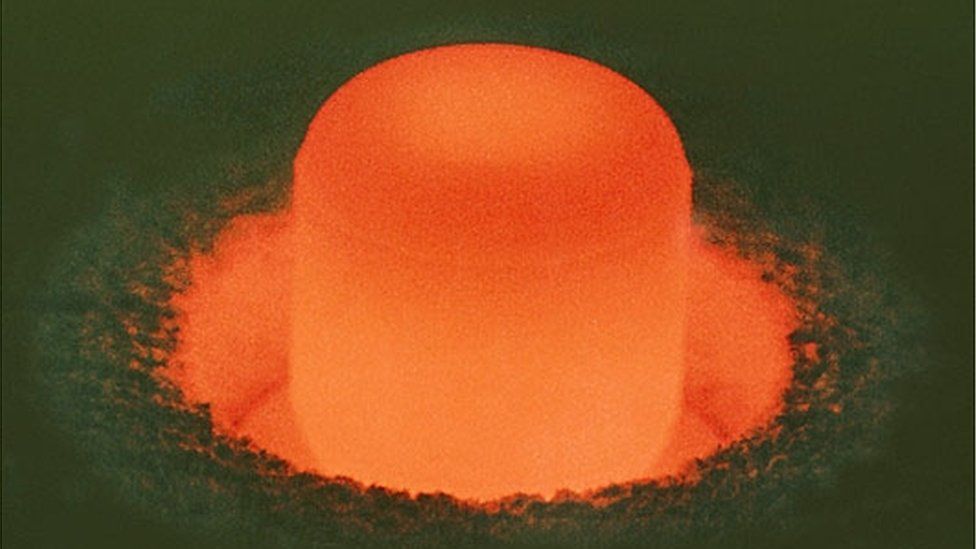 The rare material is highly toxic and carcinogenic, and it only takes seven pounds of plutonium to make a nuclear warhead.
But the US government has faced criticism over its tracking of nuclear materials before.
And in Monday's report, CPI claims that incidents of nuclear materials being unaccounted for have cropped up at all stages of the nuclear arms sector – factories, storage sites, research centres and in transit.
BBC