K-pop star Moonbin has died at the age of 25, his record label announced.
South Korean media have quoted police as saying he was found unresponsive on Wednesday evening in his apartment in the Gangnam neighbourhood of the capital, Seoul.
Moonbin "unexpectedly left our world and became a star in the sky", his label Fantagio said. The cause of death was not reported.
Moonbin was an actor and model before joining the boy band Astro in 2016.
He also performed with a sub-group called Moonbin & Sanha.
The statement from Fantagio asked that everyone "refrain from speculative and malicious reports" so that his family could pay their respects in peace.
Moonbin joined the Fantagio's trainee program as a child before eventually joining Astro. The group was originally six performers, but one member left in February 2023.
His sister Moon Sua is also a K-pop singer, performing as part of the girl group Billlie.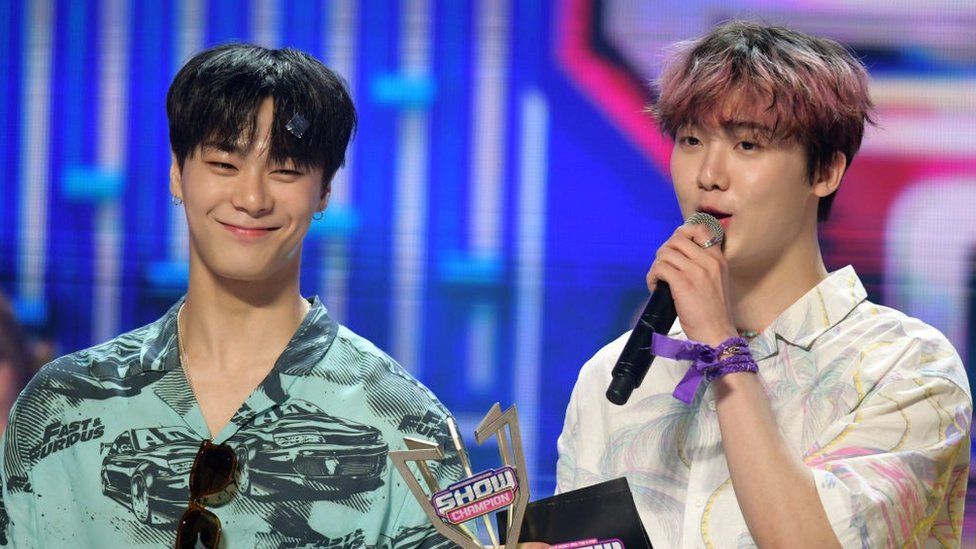 Moonbin is the latest K-pop star to lose their life in recent years:
In 2018, Minwoo of boy band 100% died at home, with his label only saying he had suffered cardiac arrest